In India, there may be no paucity of legal guidelines for women. Our Constitution gives one-of-a-kind rights to ladies for his or her safety and development. Furthermore, IPC, CrPC and Evidence Act also are lively on the subject of ladies and their safety. We have a few unique legal guidelines as nicely for powerful implementation of the rights of women in India towards abuse, Harassment, violence, inequality etc. towards them including the Protection of Women from Domestic violence Act, 2005; the Immoral Traffic (Prevention) Act, 1956; the Dowry Prohibition Act, 1961; the Indecent Representation of Women (Prohibition) Act, 1986; the Sexual Harassment of Women at Workplace (PREVENTION, PROHIBITION and REDRESSAL) Act, 2013; the Hindu Marriage Act, 1955 etc.
By the complete of this article "rights of women in India", you would possibly sense empowered (of course "females") via way of means of the safety and care that regulation has made to be had to them, So Come on! Let's dive in.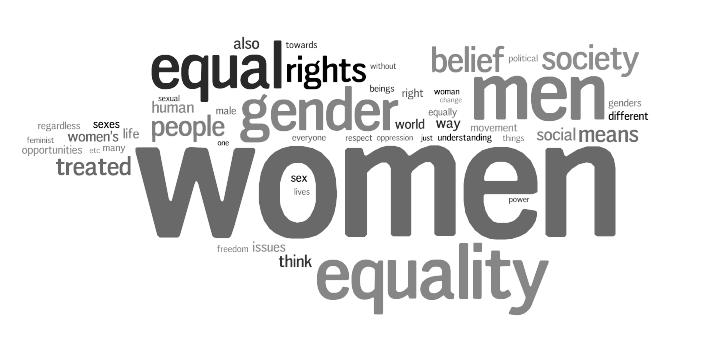 Here are some of the important rights of women in India
Right to maintenance
Food, shelter, clothing, education, health care facilities, and other fundamental necessities of existence are included in maintenance. Even after her divorce, a married woman is entitled to maintenance from her husband as long as she does not remarry. Maintenance is determined by the wife's standard of living as well as the husband's circumstances and income. Except when the wife lives in adultery or refuses to remain with her husband without sufficient cause, or when both of them live apart by mutual accord, Section 125 of the Code of Criminal Procedure, 1973, requires the husband to support his divorced wife. Any Indian woman, regardless of caste or religion, can seek maintenance from her husband under the aforementioned law.
The Hindu Marriage Act of 1955 likewise provides for support, but only for Hindu women. The Dissolution of Muslim Marriage Act of 1939, on the other hand, solely applies to Muslim women.
Right to equal pay
We now have laws that are gender-neutral. For the same labour, both men and women are entitled to the same remuneration. The Equal Remuneration Act stipulates this. It ensures that men and women workers are paid equally for the same or equivalent labour. There shall be no discrimination based on gender in terms of recruiting or working conditions.
Right to dignity and decency
Women's personal jewels are dignity and decency. Anyone who tries to snare and undress her modesty is deemed a sinner, and the law clearly states that they will be punished.
Every woman has the right to a dignified life devoid of fear, compulsion, assault, or prejudice. The law is particularly respectful of women's dignity and modesty. Sexual Harassment (Section 354A), assault with purpose to disrobe her (Section 354B) or insult her modesty (Section 354), Voyeurism (Section 354C), Stalking (354D), and other crimes against women are all punishable under the law.
In the event that the woman is suspected of a crime and arrested, she is treated with civility. Her arrest and search should be conducted by a woman police officer with the utmost courtesy, and her medical examination should be performed by a woman medical officer or under the supervision of a woman medical officer. In rape instances, a female police officer should register the FIR as much as possible. Furthermore, she cannot be arrested after nightfall and before daybreak unless a woman police officer obtains special permission from the Magistrate.
Right against domestic violence
Because of the 2005 enactment of the Protection of Women from Domestic Violence Act, every woman has the right to be free from domestic violence. Domestic violence encompasses not only physical abuse, but also psychological, sexual, and economic assault.
So, if you are a daughter, a wife, or a live-in partner who has been subjected to any of these abuses by your partner, husband, or his relatives, or by someone related to you by blood or adoption who lives or has lived with you in a shared household, you are well covered under the provisions of the Domestic Violence Act and may seek various remedies provided thereunder.
You can file a complaint by calling the women's helpline at (800) 1091. They will report your matter to the authorities. You can also contact the local women's cell, which you can locate using Google. They give particular services to such women, such as assisting them in filing their cases with the Magistrate after properly preparing their complaints. You can also go to the police station and file a report.
Rights at workplace
You have the right to a women's restroom where you work. It is necessary to provide facilities for child care and feeding in workplaces with more than 30 female employees. Furthermore, the Supreme Court and the government had put in place measures to safeguard women's safety at work. In Vishakha v. State of Rajasthan, the Hon'ble Supreme Court established exclusive criteria for the protection of women from sexual harassment at work, prompting the government to implement the Sexual Harassment of Women at Workplace (PREVENTION, PROHIBITION, and REDRESSAL) Act, 2013 to that purpose.
So, if someone at your workplace asks you for sexual favours, makes sexually coloured remarks, whistles at you, sings obscene songs at you, touches you inappropriately, or shows pornography, that is considered Sexual Harassment, and you have the right to file a complaint with the Internal Complaints Committee, which is required to be formed by the employer at each office or branch. A Local Complaints Committee must be formed by the District Officer in each district, and if necessary, at the block level. Apart from that, under section 354A of the IPC, Sexual Harassment is punishable by imprisonment for a period of one to three years.
Right against dowry
The Dowry Prohibition Act of 1961 makes it illegal for brides and grooms, as well as their parents, to give or take dowry before, during, or after a marriage. The Act defines "dowry" as any property or valued security given or agreed to be delivered, directly or indirectly, by one party to the other, but does not include dower or mahr in the case of people who are subject to Muslim Personal Law (Shariat). If you provide, take, or assist in the giving or taking of dowry, you will be sentenced to a minimum of 5 years in prison and a minimum fine of Rs. 15,000 if you give, take, or assist in the giving or taking of dowry.
Right to free legal aid
If you are a woman who has been wronged, you have the right to free legal assistance from legal services authorities authorised under the Legal Services Authorities Act, 1987, regardless of whether you can afford legal services on your own. District, State, and National legal services authorities have been established at the local, state, and national levels. Assisting in the conduct of any case or other legal processes before any Court, tribunal, or authority, as well as providing legal advice.
Right of private defence/ self-defence
It's a retaliatory right. In order to protect your body or another person's body from the assailant, you may cause harm, severe harm, or even death. However, you can only kill the aggressor without attracting accountability and penalty if the following conditions are met:
If you believe the aggressor is going to kill you or inflict you great bodily harm, or is about to conduct rape, kidnapping, or abduction, or is about to lock you in a room, or is about to throw or attempt to throw acid at you, you have the right to kill that person and the law will defend you.
Conclusion
Women are well-protected under Indian law. Every Indian woman should be aware of these eight basic rights of women in India. A person who understands the law does not require a weapon. His weapon is the law, which makes him the most powerful person on the planet. You become wise and just when you are aware of your rights. Only by being aware of your rights can you resist any injustice that is perpetrated against you at home, at work, or in society. So, ladies, here's the bottom line:
"Do not be oppressed; know your rights and assert them, for when one woman speaks up for herself, she speaks up for all women."
Thank you for reading; I hope this post has made you more conscious about rights of women in India.