On Sunday 6th November 2022, actors Alia Bhatt and Ranbir Kapoor welcomed their baby girl into this world at HN Reliance hospital Mumbai.
The couple has been in the limelight since the news of Alia Bhatt's pregnancy came out and they both also tied the holy knot of marriage in between during April earlier this year.
How Alia Bhatt publicized the news!
On Sunday at the HN Reliance Hospital, Girgaon, Mumbai where Alia Bhatt was admitted, gave birth to an adorable baby girl at 12:05 pm, on this Alia Bhatt used her social media handle Instagram to share the news with the public and her fans.
Ranbir Kapoor and Alia Bhatt welcomed their baby girl into this world and the picture which Alia Bhatt shared on her official Instagram account quoted that the couple is giving the best news of their life, they had a baby girl and she is magical. It also added that the couple is bursting with love for their little girl and both are very much obsessed parents.
The image shared by Alia Bhatt on her official Instagram handle can be seen below.
More insights on the news!
The couple announced soon after the marriage that the actress Alia Bhatt is pregnant and expecting a baby.
Despite the hectic promotions for the success of the film Brahmastra, Alia Bhatt managed some of her time and launched her maternity brand "Edamame".
The year for both actors was quite busy as Ranbir Kapoor starred in Shamshera and Brahmastra, where Alia Bhatt featured in Gangubai Kathiawadi, Darlings, RRR, and Brahmastra too.
In an earlier interview given by Alia Bhatt to CNBC, the actress talked about the planning the couple has discussed between them and how they would manage their busy schedules after their child is born to look after him or her. Alia Bhatt also shared that they both will be having a big responsibility on their heads as parents to fulfill all their duties without disturbing their work.
Neetu Kapoor, "Dadi" (Grandmother) to the baby girl of his son and daughter-in-law was at the hospital the whole time, and when she came back to her house in the evening where paparazzi congratulated her.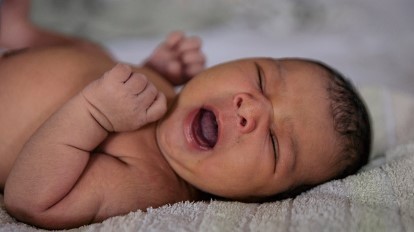 Neetu Kapoor was asked questions like how is she feeling, and to whom the baby girl resembles, to which she replied she is very happy and the baby is too small to judge right now who she resembles more, Alia Bhatt or Ranbir Kapoor.
Though in the end, Neetu Kapoor added that the baby girl is very cute and adorable.
One of the biggest cheerleaders of the actress Alia Bhatt, director Karan Johar was over the moon and shared a picture of himself with Ranbir Kapoor and Alia Bhatt on his Instagram handle. Karan Johar wrote about the picture that his heart is full of love and gave the best of wishes to the couple and he is a proud "Nana".
Below is the Instagram post shared by Karan Johar.
Alia Bhatt Baby FAQs
Ans - Alia Bhatt and Ranbir Kapoor have welcomed their first child - a baby girl. Earlier today, the couple was seen arriving at the HN Reliance Hospital.
Ans - Alia Bhatt and Ranbir Kapoor became parents on Sunday as the couple welcomed a baby girl, confirmed Ranbir's sister Riddhima Kapoor Sahni.
Ans - The name has not been revealed right now. Alia Bhatt and Ranbir Kapoor, on Sunday, released a joint statement in which they announced the arrival of their first child, a baby girl.
Ans - Ranbir Kapoor exchanged wedding vows with Alia Bhatt on April 14, 2022. The couple got married at their home, Vastu, in Bandra.
Ans - Alia Bhatt and Ranbir Kapoor are now the new parents in town! The couple welcomed their first child, a baby girl, on November 6th, 2022.
Thank you for spending time reading this content. Please share your opinions on this blog. Alia Bhatt Baby News
Visit this website to read more entertaining news, celebrity biographies, and much more:- choosedbest