As part of the week-long Beti Bachao, Beti Padhao, Awareness campaign, that commenced today by Savedaughters Foundation. We launched a pledge based on the theme 'Save a Girl & Educate a Girl Child'.
More than two hundred students, including boys and girls, participated in the program and many students took the opportunity to highlight the importance of this plan that aims to empower women in general and girls in particular. Beti Bachao Beti Padhao donation campaign is taking place in some important places in Jaipur, Rajasthan, India, such as schools, bus stations and public service places in Jaipur.
Savedaughters: Beti Bachao Beti Padhao Awareness Campaign
Beti Bachao, Beti Padhao (Save a Girl & Educate a Girl Child) is a social campaign run by Savedaughters Foundation in several places to raise public awareness about girls' education.
Visit www.savedaughters.com and give some of the amount as a donation for 'Beti Bachao Beti Padhao' for child education.
Beti Bachao Beti Padhao Awareness Campaign in Jaipur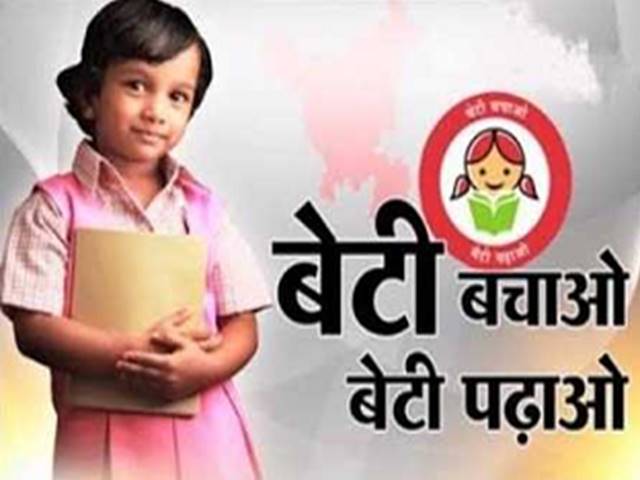 About Beti Bachao Beti Padhao Government Scheme
Beti Bachao Beti Padhao (BBBP), the central government's flagship scheme for the girl child was launched in 2015. The overall goals of the plan are to end gender-based selective elimination, ensure the survival and protection of the girl child, and also guarantee the education and participation of girls in all areas. Prime Minister Narendra Modi launched this plan in Haryana, that state consistently recorded the lowest number of girls as young as 6 for every 1,000 boys.
Through the plan, the government's overall goal is to celebrate the girl and facilitate her education. Based on the 2011 census, districts across the country with a low sex ratio of girl were identified to implement the plan. The rights of the girl are now being accepted by the majority of society. In this modern and technologically developed world, there is a need for social mobilization and rapid communication regarding the equal value of girls and their education.
The plan is a joint initiative of the Ministry of Women's and Children's Development, the Ministry of Health and Family Welfare, and the Ministry of Human Resources Development.
Savedaughters Foundation: Beti Bachao Beti Padhao Objectives
The Beti Bachao Beti Padhao campaign aims to address the critical issue of Girl Child. The specific objectives of the campagin are here:
Generating awareness
A donation for the higher education
Protection of the girl child's
Donate now to the Savedaughters Foundation in India for the girls education. Also, We provide higher education, healthcare, nutritious food and all the things necessary for a child bright future.
Social Accounts:- Facebook
Contact through contact form