Amarnath accuses her husband of domestic abuse
Kaitlyn Michelle Siragusa aka Amouranth is counted among the highest-profile streamers on Twitch. But, this Sunday morning she revealed some shocking facts and incidents of her personal life over a live stream and stated that she is married, not single. She also accused the unidentified man she claims to be her husband of domestic abuse.
During the live stream, Siragusa showed and supplied evidence that her claims are true and her finances are totally being controlled by her husband, she is threatened by him to be just left over with 1 million dollars.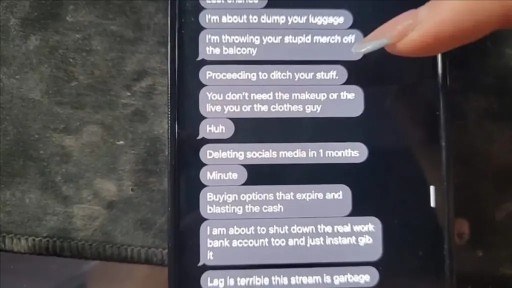 Some of the clips grabbed from the live stream showed that she talked to her husband over the phone's loudspeaker in which she is asking her husband why he wants to kill her pets, the husband commands her to leave the house and started saying abusive things to her for framing him. Though, still it is unclear if the husband was aware of the live stream or not.
In other videos, Amouranth quotes a few words from the mouth of her therapist like, "a form of psychological abuse" and "a fancy prison", she also showed text logs of her husband's messages in which she is being abused for disturbing the live stream schedule, etc.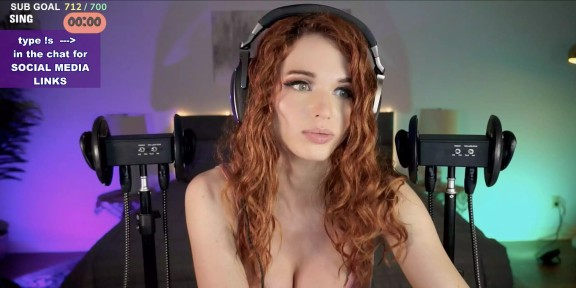 In the last part of the live stream, a woman's voice was heard asking Siragusa whether she had taken her medicines or not and Siragusa seems to be confused answering it. A month before this, in an interview, Amouranth presented herself as a strong independent entrepreneur but what her latest live stream revealed was completely different where she seems to be a hardcore victim of domestic abuse.
Amouranth Personal Life
Full Name - Kaitlyn Michelle Siragusa
Date of Birth - 2nd December 1993
Place of Birth - Houston, Texas, United States
Net Worth - 1 to 3 million dollars (USD)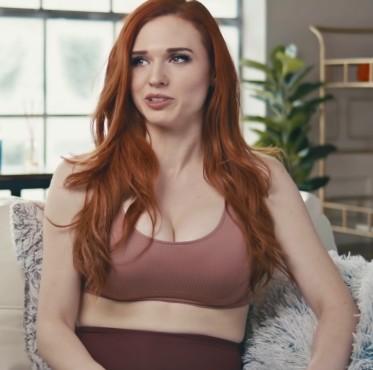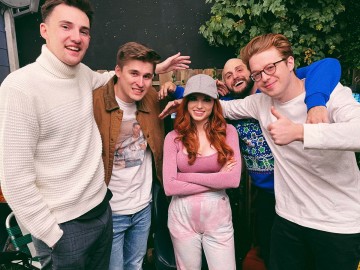 Siragusa developed a strong connection with animals at an early age, she loved to play a lot of video games and watch anime which generated her interest in designing as well as in cosplaying. In 2016 she was contacted by Twitch to live streaming her design skills, with gaining popularity she directed her content towards dancing, ASMR, and hot tub streaming. As on 16th October 2022, she has 5.89 million followers on Twitch.
She is also counted among the biggest content creators on OnlyFans, earning more than 1 million every month, she owns two horses Spirit & Kyran, and two dogs, Nox & Bear, respectively. Her latest achievement was the Best ASMR Streamer at The Streamer Awards.
Amouranth FAQs
Ans- It varies around from 1 to 3 million dollars (USD).
Ans - She is married and probably has been for a long time but for the sake of her business, it has been kept away from her fans.
Ans - As on 16th October 2022, she has 5.89 million followers on Twitch.
Ans - Amouranth may have been banned due to her content being too adult. Despite being one of the most popular Twitch streamers, some people believe Amouranth gets herself into trouble in order to get more attention.
Ans - Amouranth Height and Weight. Height, in centimeters: 163 cm in meters: 1.63 m in feet inches: 5'4″; Weight, in kilogram: 52.
Thanks for reading this article. Please share your opinions on this blog. Amarnath accuses her husband of domestic abuse
Visit this website to read more entertaining news, celebrity biographies, and much more:- choosedbest