Olivia Wilde and Jason Sudeikis Family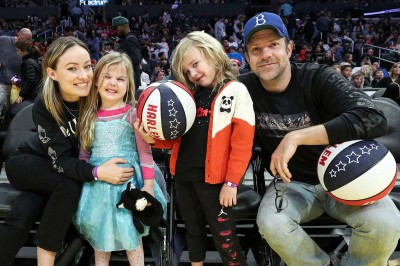 Former couple Olivia Wilde and Jason Sudeikis who were married from 2011 to 2020 and have two children, daughter Daisy, who is 5, and son Otis, who is 8, released a joint official statement regarding their highly publicized relationship that ended.
Daily Mail Story
The joint statement was released by the couple on Monday in response to a story which was published earlier by The Daily Mail, the story focused on a woman who claims to be a former nanny of the two stars and divulged alleged private details at the time of their split.
Olivia Wilde Statement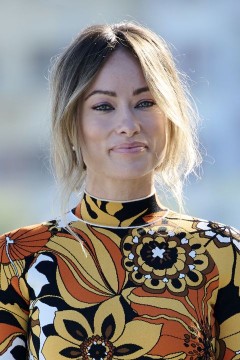 Olivia Wilde in her joint statement to CNN stated that as a parent it was very upsetting for the couple when they discovered that a former nanny of their two young children is making false accusations in public to destroy their reputation. Olivia added, that after 18 months of harassment from the unnamed woman to them and their close as well as loved ones have finally reached its end.
She also said that they will continue to focus on raising and protecting their children, and she hopes that the unnamed woman will not bother her family anymore, by this the statement ended from the couple's end.
Olivia Wilde with Harry Styles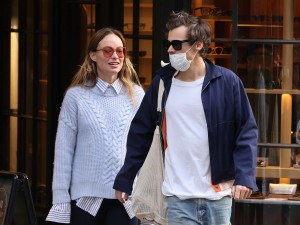 Though the claims were never verified by CNN, the unnamed woman spoke of the couple's interaction over the relationship of Olivia Wilde with Harry Styles with whom she was working on the sets of the film "Don't Worry Darling". But, earlier Olivia Wilde revealed to Vanity Fair that when she started a romance with Harry Styles, her relationship with her husband whom she shares two children was already ended.
The Story of End
The final crux of the story that can be porched out is that the couple has responded well to the accusations that were made against them and they were able to prove them wrong without creating any further controversy as they have been dealing with this over their separation for a very long time.
Recently, the "Booksmart" director addressed a move being "Vicious" when Jason Sudeikis's legal team handled some legal papers to Olivia Wilde which were related to custody of their children while she was presenting her latest movie in CinemaCon, Las Vegas, but on the other hand, a source which was having accurate knowledge about the matter told CNN that Jason Sudeikis was having no prior knowledge that an envelope containing such papers are delivered to Olivia Wilde and called this matter inappropriate.
Olivia Wilde FAQs
Ans - Olivia Wilde started dating Harry Styles after ending her years-long engagement to Jason Sudeikis — see their relationship timeline.
Ans - Olivia Wilde born on 10th March 1984, is 38 years old.
Ans - Olivia Wilde married Tao Ruspoli in 2003 and separated in 2011, after that she is been with Jason Sudeikis from 2011 til 2020, and presently dating Harry Styles.
Ans - Olivia Wilde is an American actress and director who has a net worth of 25 million dollars (USD).
Ans - Olivia Wilde and Jason Sudeikis are firing back at "false and scurrilous" allegations levied by their former nanny in the Daily Mail. Read the full story.
Ans - Olivia Wilde made her special salad dressing for Harry Styles. Check out the full story and the hilarious tweets which she got from the public.
Ans - Harry Edward Styles born on 1st February 1994, is 28 years old.
Ans - At present Harry Styles is dating her recent co-star from the film "Don't Worry Darling", Olivia Wilde.
Thanks for reading this article. Please share your opinions on this blog. Olivia Wilde News
Visit this website to read more entertaining news, celebrity biographies, and much more:- choosedbest