Rebel Wilson announces baby via surrogacy on Instagram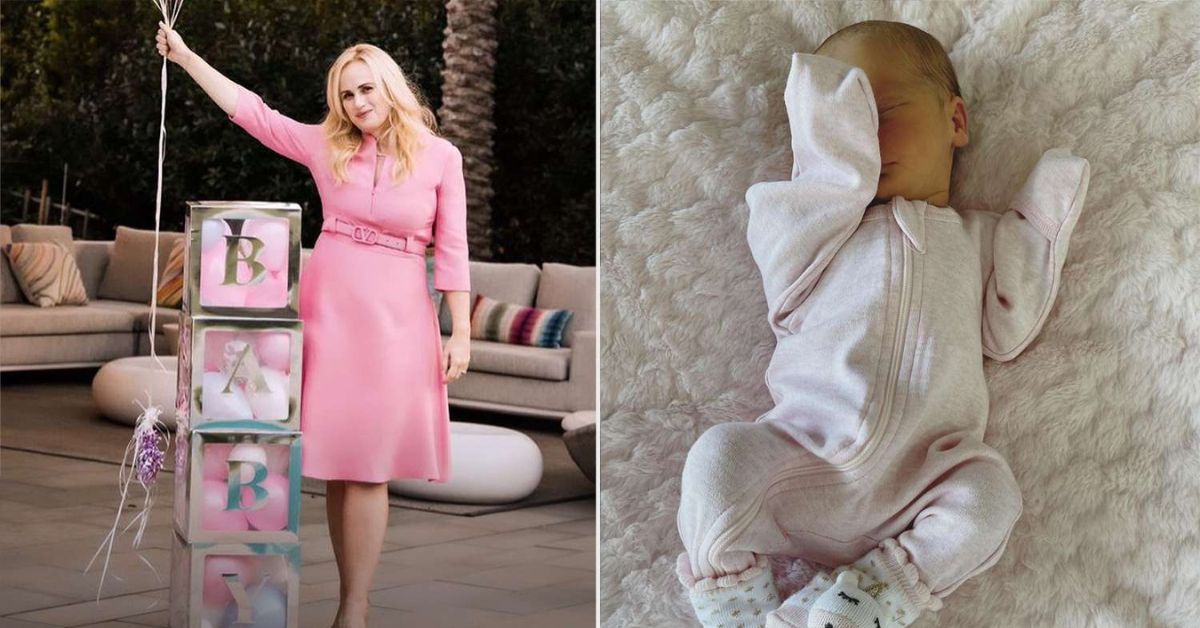 Actress Rebel Wilson and the "Pitch Perfect" star aged 42 announced on Monday that she had welcomed her baby girl into the world this past week via surrogacy, the actress posted a photo of her daughter Royce Lillian on her Instagram Handle.
The actress wrote in the caption that she cannot describe the love she has for her daughter and was grateful to everyone who was with her during this time, especially the surrogate.
This is the screenshot of Rebel Wilson's Instagram post on account of her daughter's birth.
Who is Rebel Wilson's partner?
Rebel Wilson was previously dating an American businessman Jacob Busch, they split early in the year 2021.
Earlier this year Rebel Wilson came out as a member of the LGBTQ+ community when she made her relationship official with Ramona Agruma on Instagram. Ramona Agruma runs a stainable clothing brand in Los Angeles.
This is the screenshot of Rebel Wilson's Instagram post when she officially declared her relationship.
Girlfriend Ramona Agruma hosted a baby shower
After Rebel Wilson announced the news of her first child Royce Lillian, the actress revealed to the PEOPLE about "the most gorgeous baby shower" hosted by her girlfriend Ramona Agruma at the house of Begum Sen.
Rebel Wilson further added that Ramona planned her baby shower with a group of close friends and they went beyond limits to make it a special day for her. Rebel Wilson also complemented Ramona for being an amazing and great partner to her.
On this occasion stories and posts on Instagram were shared by Rebel Wilson and her friends. Have a look at them!
Rebel Wilson stands with balloons and decorative alphabetic boxes arranged vertically as B-A-B-Y.
Rebel Wilson in a light pink dress and matching pointed-toe flats at the baby shower.
All the close friends of Rebel Wilson and Ramona Agruma together in a picture at the baby shower.
Another glimpse of the story posted by Rebe Wilson with her friends at the baby shower.
Common FAQs
Ans - Rebel Melanie Elizabeth Wilson (born Melanie Elizabeth Bownds; 2 March 1980) is an Australian actress, comedian, writer, singer, and producer.
Ans - Rebel Wilson is a mom! The Pitch Perfect alum, 42, announced on Instagram Monday that she's welcomed a baby girl via surrogate.
Ans - This summer, Rebel Wilson announced she was in a serious relationship with a woman named Ramona Agruma, a successful fashion and jewellery designer.
Ans - The Pitch Perfect star revealed her baby girl, who was born this past week via surrogate, is called Royce Lillian.
Rebel Wilson Ramona Agruma
Ans - Rebel Wilson is happier than ever! She and her girlfriend Ramona Agruma have been dating for 7 months after being introduced by a mutual friend last year.