Women's soccer is as popular as ever, meaning more female players are spending more time in the limelight. The sports pages of newspapers were often filled with stars of the men's game, but now female players adorn those pages in greater numbers than ever before. It is excellent that our female soccer stars are finally getting the recognition they deserve because some incredibly talented women are playing the beautiful game. Here are five of the best of those female soccer players.
Alexia Putellas - FC Barcelona and Spain
Alexia Putellas is widely regarded as one of her generation's best female soccer players and one of the greatest of all time. The 29-year-old midfielder plays her domestic football for FC Barcelona and represents Spain internationally; Putellas is the captain of her club and country.
Supremely talented and influential on and off the pitch, Putellas' dedication to the women's game has revolutionized the sport. Her performances for FC Barcelona, whom she's played for since 2012, are so incredible that online sports betting site BetOnline slashes Barcelona's odds whenever Putellas is named in the starting line-up. To date, Putellas has played 467 games, scored 198 goals in domestic and European competitions, and played 111 games, scoring 28 goals for the Spanish national team.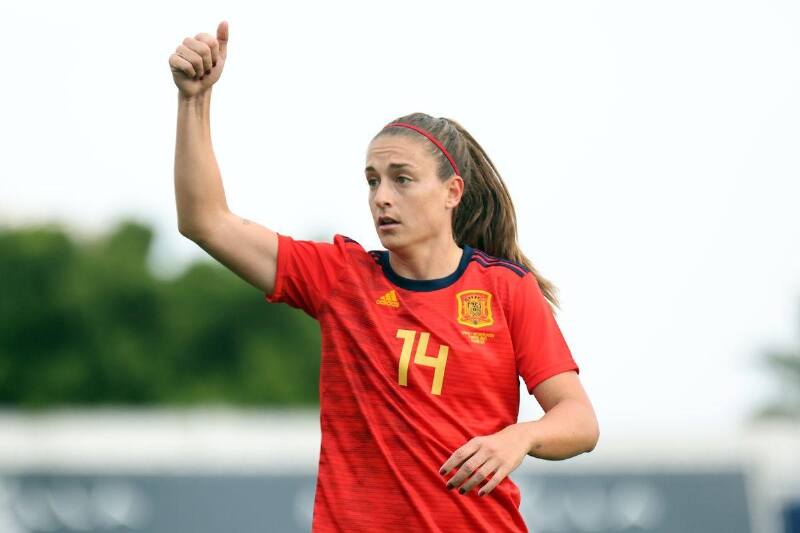 In 2021, Putellas won The Best FIFA Women's Player, UEFA Women's Player of the Year, and the Ballon d'Or Feminin, becoming the first player to win all three awards in the same year. Amazingly, Putellas won all three awards again in 2022 despite missing the UEFA Women's Euro 2022 due to an ACL injury.
Putellas is not only a soccer player but an icon, inspiring a generation of young girls to dream big and work hard to turn those dreams into reality.
Read Also: - Top Must-Visit Nightlife Attractions in Australia for First-Time Visitors
Sam Kerr - Chelsea and Australia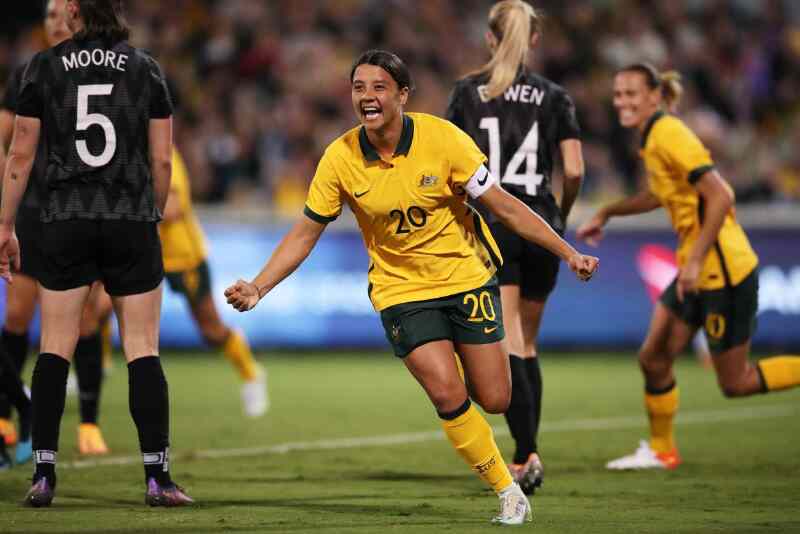 Samantha Kerr, commonly known as Sam Kerr, is one of women's football's most prolific and deadly strikers. Kerr is known for her explosive pace and agility and for having an almost unnatural ability to find herself in the right place at the right time.
Kerr has scored goals for each team lucky enough to have her playing for them. In her second spell with Perth Glory in her native Australia, Kerr scored 53 goals in only 49 games. She then moved to the United States, where she played for Sky Blue FC and Chicago Red Stars before Women's Super League side Chelsea brought Kerr to England.
At the time of writing, Kerr had played 120 games for Chelsea and scored 92 goals, taking her career total to 241 goals in 339 games, a phenomenal record. Furthermore, Kerr is Australia's all-time leading goalscorer, with 69 goals from 128 appearances.
Marta - Orlando Pride and Brazil
Marta Vieira da Silva, known simply as Marta, is often regarded as the greatest female soccer player of all time, and it is challenging to find a reason why that is not the case. Marta is still playing at the highest level despite being 37 years old. The curtain may be coming down on the Brazilian's long and illustrious career, but her legacy will live on for as long as women's soccer is played.
Marta was the first footballer, regardless of sex or gender, to score a goal at five different World Cups and the first ever soccer player to score at five consecutive Olympic Games; Marta is a goal machine.
Like Kerr mentioned above, Marta has scored goals for every team she has played for. She scored 111 goals in 103 appearances for Swedish outfit Umea IK between 2004-2008 before heading to the United States. Marta returned to Sweden from 2012 to 2017 before becoming the star forward for Orlando Pride in the USA.
Marta scored 115 goals in 175 games for Brazil, making her the record appearance-maker and goal-scorer for the Samba women.
Vivianne Miedema - Arsenal and the Netherlands
Vivianne Miedema is a Dutch professional soccer player whose name strikes fear into the hearts of the opposition. Miedema plays as a forward, where her keen sense for goal, clinical finishing, and unparalleled spatial awareness have propelled her to the top of the women's game.
She started her professional career with SC Heerenveen in the Netherlands, where she scored 78 times in 69 games. Miedema then transferred to Bayern Munich in Germany, scoring 35 goals in 61 games before Arsenal secured the Dutch star's signature in 2017. Her 78 goals in Arsenal colors is a Women's Super League record, which, combined with her 34 assists, gives Miedema 112 goal contributions, another WSL record.
Wendie Renard - Lyon and France
The four women mentioned in this article are known for their goalscoring prowess, but Wendie Renard is one of the best soccer players at preventing goals. Renard stands at a towering 6 feet 2 inches, making her perfect to play in central defense. Renard is a formidable defender with stand-out leadership qualities and a knack for scoring important goals.
Renard has spent her entire career with French team Lyon, playing 435 games in all competitions. Despite playing in defense, Renard has chipped in with 142 goals, primarily due to her vast height compared to typical female players. Renard has also played 154 games for France and scored 37 times.
Read Also: - Why Rule Knowledge Makes a Difference When Gaming Online
Conclusion
The world of women's soccer is rich with talent, and these five players are among the very best to have ever stepped onto the pitch. There are more than top-tier athletes; they are trailblazers who have challenged norms, broken records, and inspired millions of people. All five women have remarkable, unique stories but share some common traits: determination, grit, and passion for soccer.
We are privileged as fans to witness these women's extraordinary careers. They grace the pitch with their skills and remind us that soccer is more than just a game. Here's to the incredible women who continue to elevate the beautiful game and bring joy to soccer lovers worldwide.