Turkey Syria Earthquake: Death toll climbs to over 4,300!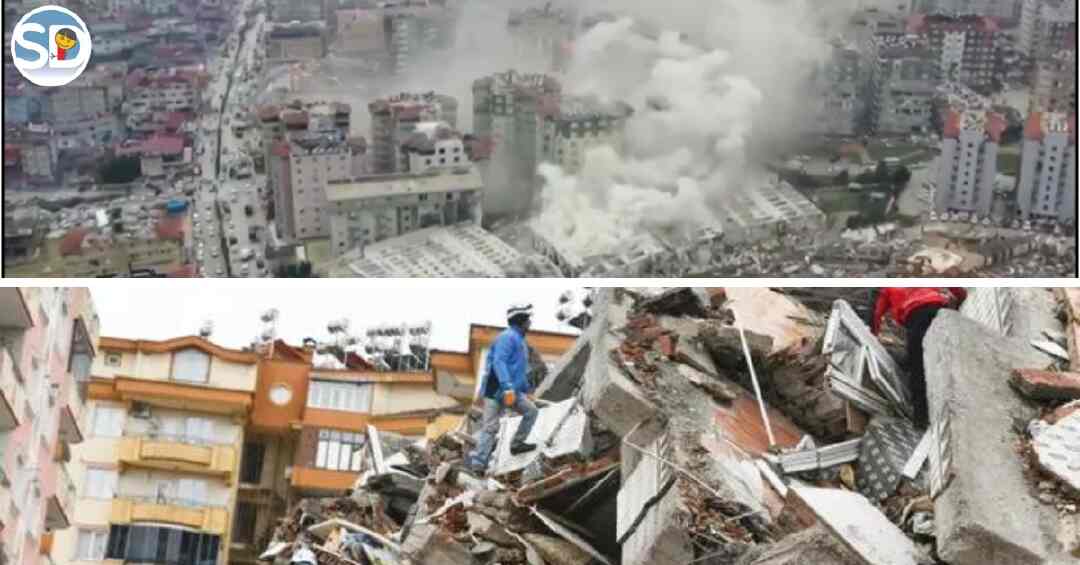 Prayers and relief materials are being sent from all around the world amid the natural catastrophe that struck Turkey and Syria on Monday, 06 February 2023, when a 7.8 magnitude earthquake struck at 04:17 local time (01:17 GMT) at a depth of 17.9km (11 miles) near the Syrian border in the Turkish city of Gaziantep province. Turkey Syria earthquake is likely to be one of the deadliest this decade claiming the lives of thousands and thousands more have been injured, the updated death toll has risen to over 4,300 approximately. According to reports, the dispatching of the first consignment of earthquake relief material was done by India along with National Disaster Response Force (NDRF) search and rescue teams. In addition, specially trained dog squads, medical supplies, drilling machines, and all other necessary pieces of equipment to cope with the after-effects of natural disasters have also been sent.
Turkey Syria Earthquake - Live Updates
Since Monday, the live updates are keep coming from Turkey Syria Earthquake through various media and news agencies or channels from around the world, and to make it easier for your reading we have marked out the top live updates from Turkey Syria Earthquake collected from the insights provided by official sources from around the world.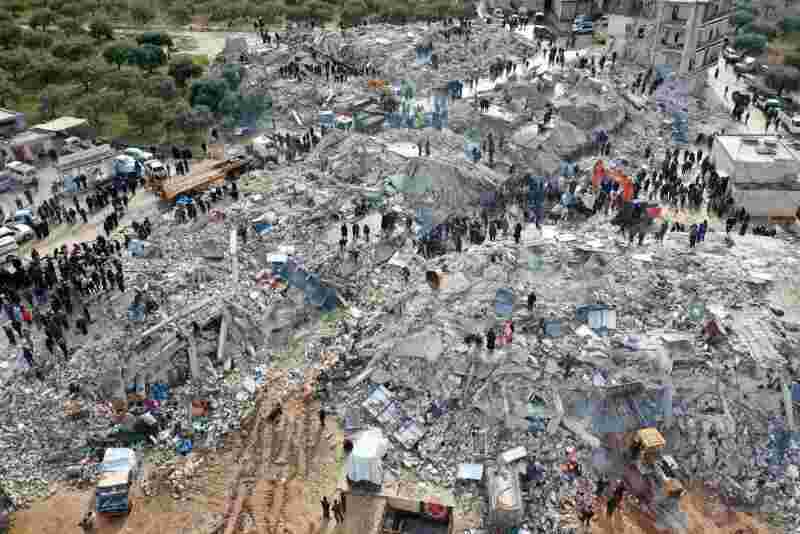 Read Also - Missing Hiker Rescued From Bukit Tabur (Biography)
Top Live Updates - Turkey Syria Earthquake
The major update from Turkey Syria Earthquake today is that the death toll from the 7.8 magnitude earthquake rose to over 4,300 according to local news agencies.
Another major update is that the Indian government amid the Turkey-Syria Earthquake crisis has sent relief material and specialized NDRF forces to help in rescue operations from a C-17 Globemaster along with prayers from all the nation's citizens according to the Indian Air Force (IAF).
Chief of the World Health Organisation (WHO), Tedros Adhanom Ghebreyesus has commented that WHO's network of emergency medical teams is doing its best to provide essential medical care for the injured and for the most vulnerable.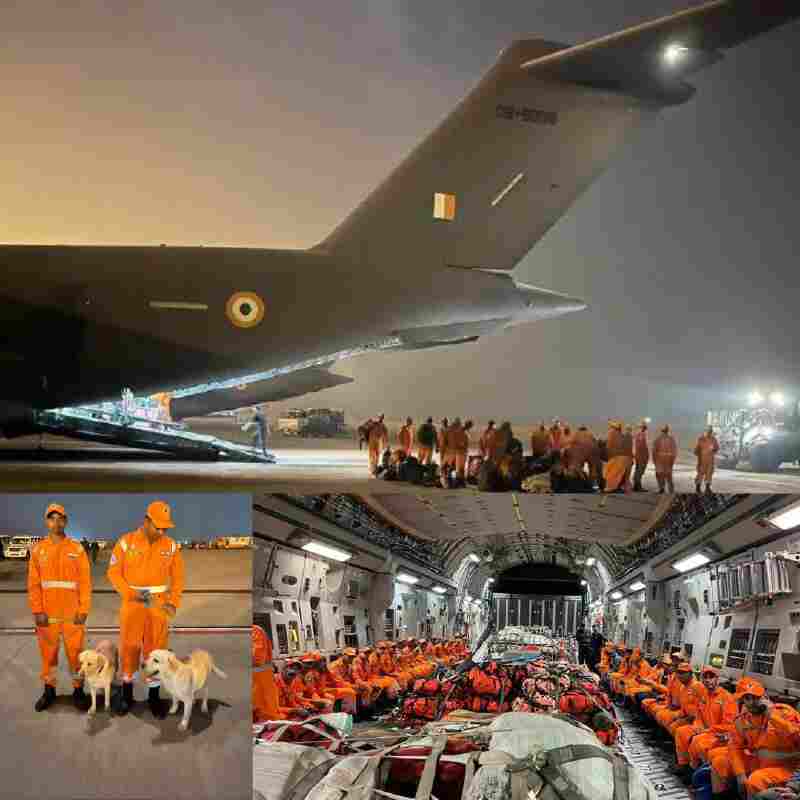 Read Also - Vani Jayaram Death Reason
Joe Biden, United States president has conveyed condolences by tweeting on the social media platform and said that their teams are closely monitoring the situation and coordinating with the Turkish government for all required assistance.
Pakistan has also come forward no matter what economic crisis the nation is facing at present and has sent two C-130 planes to Turkey today that are carrying relief material and 36 search and rescue personnel from their nation.
Other nation governments, like the United Kingdom, Russia, Poland, Ukraine, South Korea, UAE, and many others have also sent search and rescue personnel from their respective nations along with rescue dogs and necessary pieces of equipment to help in Turkey Syria Earthquake disaster and are in contact with United Nations (UN) and WHO for the updates.
Lastly, the Turkish president, Recip Tayyip Erdogan stated that the country's flag will fly half-mast inside the nation and in foreign representations till 12 February 2023, he also added that there are not enough morgues seeing the rising death toll and the bodies of the people who have lost their lives are lying on the hospital floors around the nation.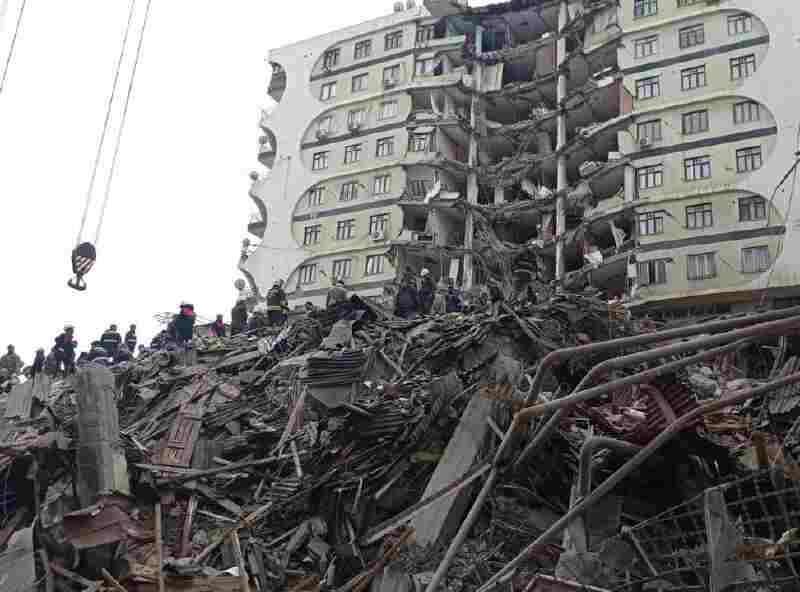 Read Also - K. Viswanath Family Name
So, above are the top updates till today from Turkey Syria Earthquake which we have gathered for you in one place from various official sources, now read a brief on the story of Turkey Syria Earthquake which is being called one of the deadliest this decade.
How bad was Turkey Syria Earthquake?
The Turkey-Syria Earthquake that occurred on Monday struck with 7.8 magnitudes, according to the head of the University College London Institute for Risk and Disaster Reduction, Joanna Faure Walker, the Turkey Syria Earthquake released 250 times much more energy as compared to the earthquake that occurred in 2016 and hit central Italy killing around 300 people. According to the United States Geological Survey, there have been only three total registered earthquakes that hit above 6.0 on the Richter Scale since 1970 in the area, and the one that occurred in 1822 was struck at 7.0 and the estimated death toll was marked 20,000 people. If you want to see more Turkey Syria Earthquake live updates over social media, then the links are given below.
Read Also - Lata Mangeshkar Daughter
Social Media Links for Turkey Syria Earthquake Live Updates
| | |
| --- | --- |
| Instagram | |
| Twitter | |
| Facebook | |
| YouTube | |
| Wikipedia | |
FAQs About Turkey Syria Earthquake
Q.1 When did Turkey Syria Earthquake occur?
Ans. Turkey Syria Earthquake occurred at 04:17 local time (01:17 GMT) on Monday, 06 February 2023.
Q.2 What was the magnitude of Turkey Syria Earthquake?
Ans. The magnitude of Turkey Syria Earthquake was 7.8.
Q.3 What is Turkey Syria Earthquake death toll till today?
Ans. The death toll from Turkey Syria Earthquake has risen to over 4,300.
Q.4 What could be the final death toll of Turkey Syria Earthquake?
Ans. The death toll has It is unsure as in 2015 Nepal's 7.8 magnitude earthquake claimed nearly 9,000 lives.
Thank you for spending time reading this content. Please share your views and opinions on this blog Turkey Syria Earthquake - Live Updates.