US Election Results 2022 Live Updates - Battle intensifies for senate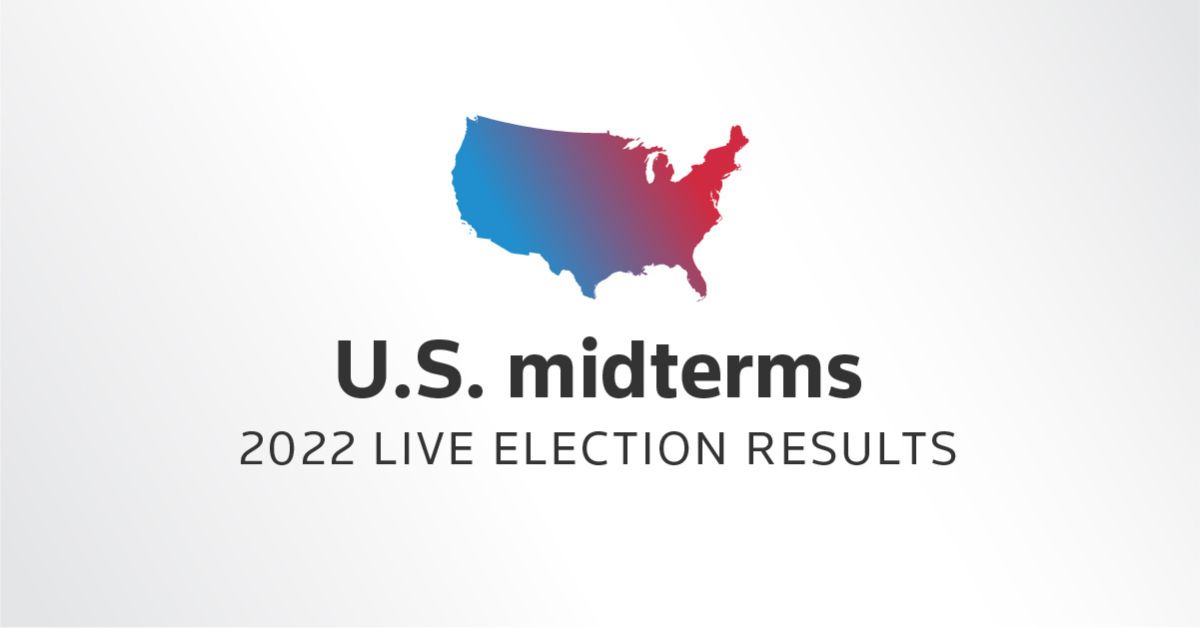 The results and updates are coming every minute from the US election 2022, thirty-five Senate seats and all 435 House of Representatives seats are on the ballot.
Republicans are widely favored to pick up the five seats they need to take over the House, but control of the Senate could come down to tight races in Pennsylvania, Nevada, Georgia and Arizona.
You can find all the top news and live updates from the US Midterm Election 2022 in this article if you will read further.
Where can you find live results of the US Elections 2022?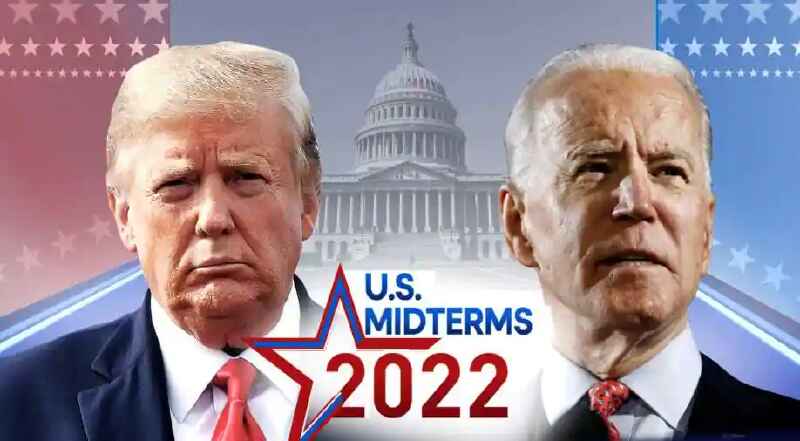 Here are the top most genuine websites where you can find the live results from the US Midterm Elections 2022 and predict who is going to be controlling the senate, is it going to be Republicans?
Websites on which live results can be seen.
On the above website link, you will find the list of all states with their real-time updated US 2022 election results.
The above website links can be visited to check all the top news from the election results of US 2022, live updates from different states, final win predictions, top candidates, and all other related information regarding the US 2022 election results.
Top Candidates for the US 2022 elections
| | | |
| --- | --- | --- |
| State | Candidate Name | Party |
| Pennsylvania | John Fetterman | Democrat |
| | Mehmet Oz | Republican |
| Georgia | Raphael Warnock | Democrat |
| | Herschel Walker | Republican |
| Arizona | Mark Kelly | Democrat |
| | Blake Masters | Republican |
| Nevada | Catherine Cortez Masto | Democrat |
| | Adam Laxalt | Republican |
| North Carolina | Ted Budd | Republican |
| | Cheri Beasley | Democrat |
| Wisconsin | Ron Johnson | Republican |
| | Mandela Barnes | Democrat |
| Ohio | Tim Ryan | Democrat |
| | JD Vance | Republican |
| New Hampshire | Maggie Hassan | Democrat |
| | Don Bolduc | Republican |
| Florida | Marco Rubio | Republican |
| | Val Demings | Democrat |
| Colorado | Michael Bennet | Democrat |
| | Joe O'Dea | Republican |
Key live updates from US 2022 election results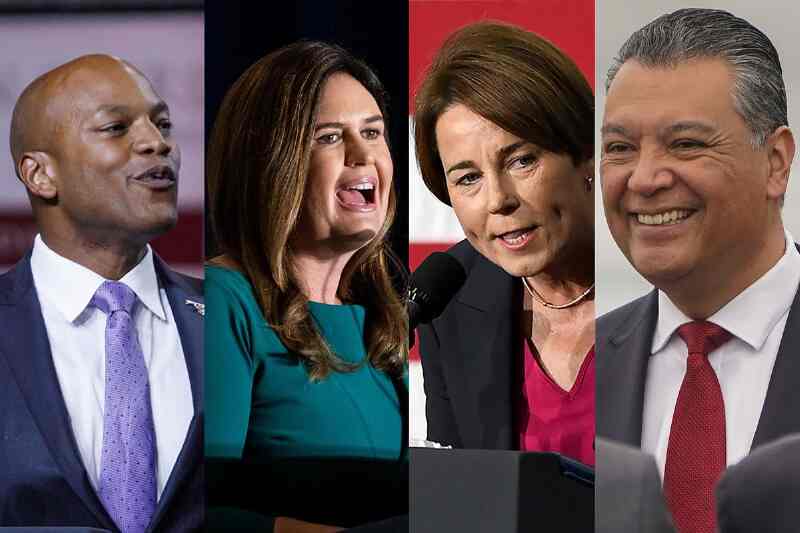 It may be a while until we know which party will win control of the House and Senate.
John Fetterman flipped a highly competitive Senate seat in Pennsylvania by defeating Republican Dr. Mehmet Oz.
The Midterm election results have been full of surprises as democrats have shown surprising strength in key races.
Democrat Wes Moore has made history after becoming the first Black governor of Maryland replacing Republican Larry Hogan.
In Massachusetts Maura Healey will be the first lesbian governor in US history.
Michigan voters favor abortion rights as they approved a ballot measure affirming the right to make personal reproductive decisions without interference, and negating a 1931 ban on abortions.
Common FAQs
What are Midterm elections?
Ans - These elections come directly in the middle of a presidential term.
Ans - The Democrats presently hold a majority of just eight in the House of Representatives.
Are there any Indian Americans in the race?
Ans - Yes, there are several Indian-Americans running for the state houses and senates. The name includes Sam Singh, Padma Kuppa, Manka Dhingra, and Priya Sundareshan.
When will the results be declared?
Ans - Live updates of election results are coming from all the states, you will have to wait until the final results are declared.