At this time value of an independent girl is more important than depending on others. it is very necessary this time to become independent. Being an independent woman means having the confidence to make your own decisions and choices and don't depend on others. they have the courage and strength to voice out their own thoughts and opinions, having the finances to buy whatever you want (without asking her man/family members). she treats you very strong if you are independent. Independent women can lead her to reach greater heights and achieve higher goals.
Here some of the following reasons What is the value of independent girl??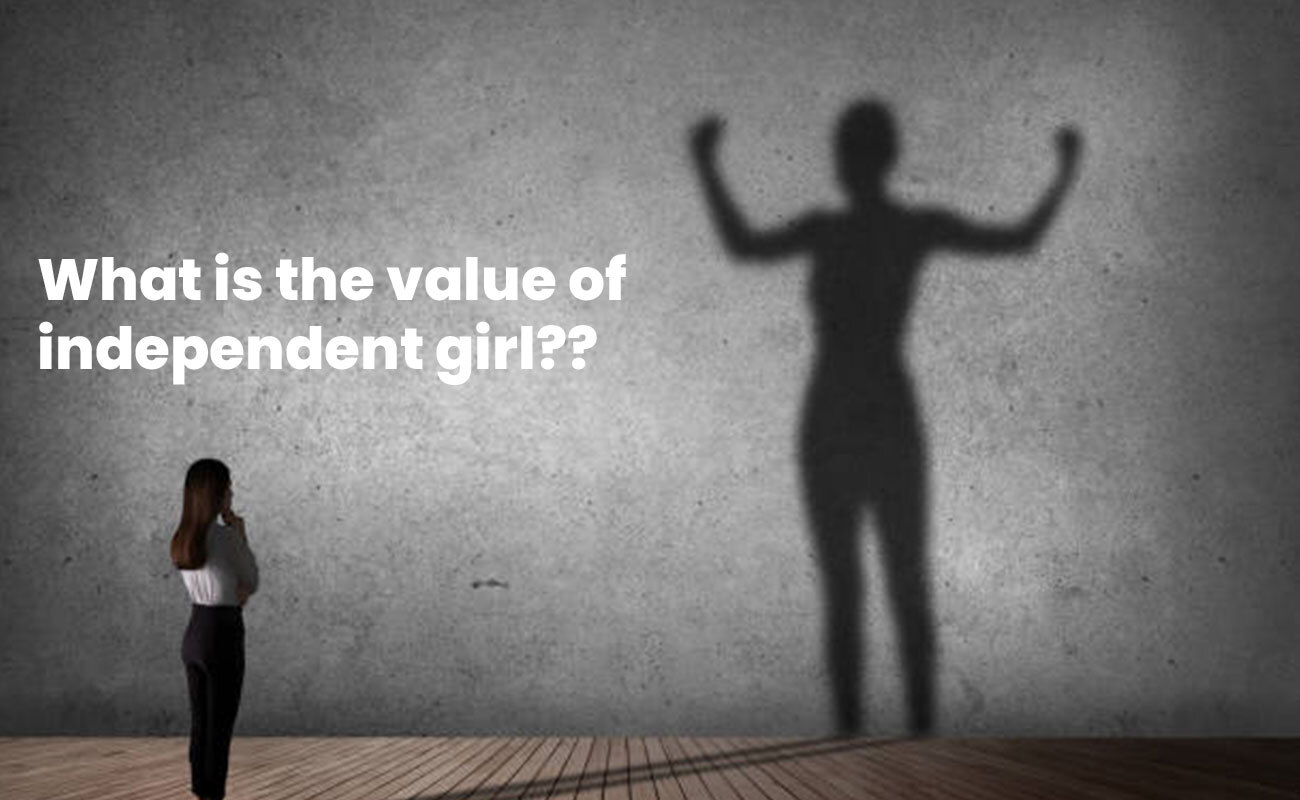 Protect from emergencies
Every family don't know about their future so they need to be prepared for natural disasters such disasters jobs loss, lockdown situation, health issues are some of the reasons so it is very necessary this time to become independent especially women situation and environment is changing time to time and cost of each and everything also increases so there is reason to worry for the family. don't become a burden on husband and family. become self-independent.
To support family and fulfil the rising cost of living
A girl has lots of responsibilities and after her marriage responsibility increases like send your kids to school, tuition and cost of their eating, visiting become very high. so if both earn so this become easy and family also get support and the cost of living also improves.
Take their own decisions
Financially independent girls can take decisions by their own choice. she doesn't depend on others. This increases their self-respect and makes them more confident to face any kind of situation in life and train to deal with that situation. Many women depend on their partners or parents for their fulfilment of dreams and aspirations. Being financially independent will enable them to fulfil their dreams - enhance their skill-sets, go for a trip with friends, or even buy things that they want and many more.
Don't depend on others
if a girl is independent then she doesn't have to tolerate domestic violence or abuse, much less because they're financially dependent on their partners. Therefore, it is very important that every girl becomes financially independent so that they never have to feel helpless in life. In the Bollywood industry, You find all girls are independent. To know the names of Bollywood celebs and Wiki and biographies of celebs, Follow us.
Social Accounts:- Facebook
Contact through contact form