Who is Boyinaband?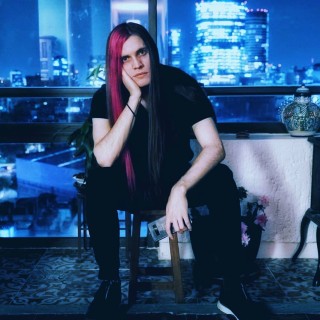 David Brown is the man behind the nickname "Boyinaband", he is an English musician, songwriter, rapper, and lastly, a famous British YouTube legend known best for his song "Don't Stay in School". He joined the music industry in 2007 as part of the You and What Army band.
It was around 2010 when Boyinaband started his career as a solo artist by debuting with the album "Djenstep". However, he got recognized by the public in the year with his solo Don't Stay in School which was a rap on the social justice system that included matters like gay rights, and gender equality, and this attracted lot of controversies all around Boyinaband as it takes on the current education system which endorses forced learning.
But, the latest news of Boyinaband is quite trending; let us find out why!
Read Also: Deal or No Deal Host Howie Mandel Defends "bimbo" comment of Meghan Markle!
What accusation is on Boyinaband?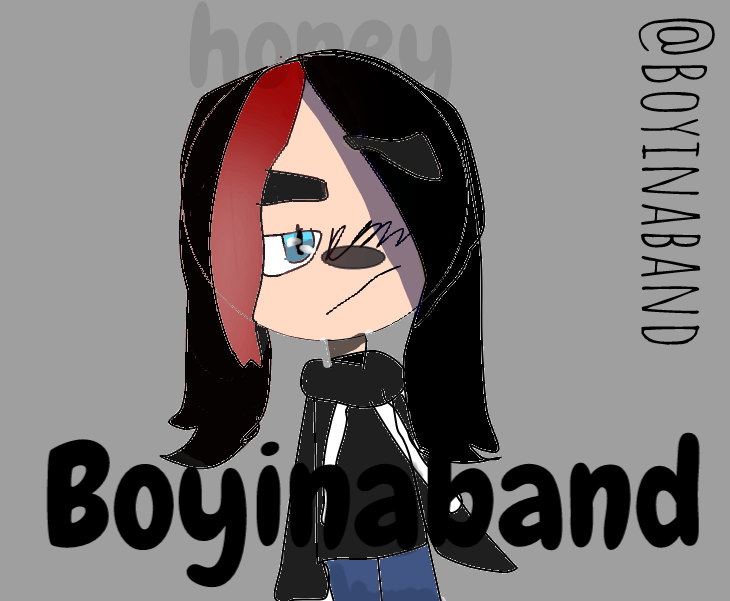 The British YouTube legend Boyinaband was recently accused of physical abuse, mental abuse, grooming, and pedophilia. Despite having a promising career and a great fan following along with having the title of a YouTube legend, Boyinaband ended up being a person around whom any female would hesitate to stay even for a minute.
Since December 23rd, 2019, Boyinaband was not seen making or posting any videos on his YouTube channel and this sudden disappearance made his fans curious about the whereabouts of David Brown.
While everybody was worried about the disappearance a report came out from a YouTube teacher Eddie that suggested that Boyinaband was not sharing the warmest of relationships with his former girlfriends and a few of his ex-girlfriends' released tape recordings that hinted towards his abusive behavior in the past towards them.
Boyinaband got seriously accused of He was seriously accused of hebephilia and sexual deviance towards children below 15 years of age. This allegation was brought by Reddit user astekas_ whose post vividly describes his sexual mistreatment of female children as young as 15 years of age. A screenshot of the letter can be seen below.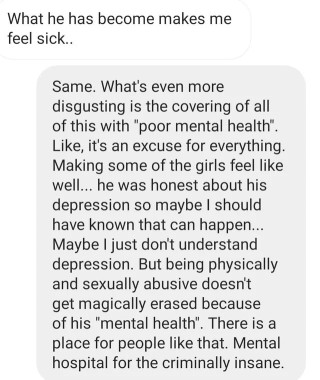 This letter was sent to the family of Boyinaband by five females so that a halt can be put to his aggressive behavior, with the case getting in hype more and more females joined, and the number of females who were against Boyinaband was moved to double digits.
With this criticism from all around the world through various online platforms is seen, famous as well as renowned Reddit users are posting against Boyinaband, and people who are commenting against Boyinaband are not saying the kindest words to him to be very honest.
A Reddit user JayManty commented that he never liked him as some gut instinct was there that there is something fishy about Boyinaband and wants people to apologize who have collaborated with him during his career.
CompleteRetard69 another user shared a dislike for Boyinaband by saying some people have something off about them on which you can always put a finger on.
Read Also: Murders of Abigail Williams and Liberty German viral murdered
What Boyinaband responded?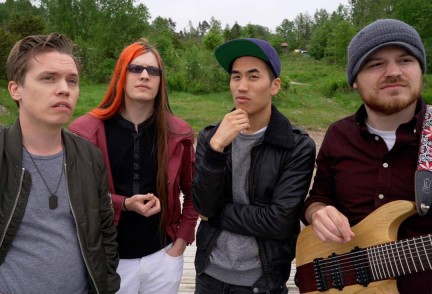 Well, as the bombardment of allegations and criticisms continues, Boyinaband on the other hand has however continued to stay a low key by avoiding any public appearance over the internet or by any other means.
Boyinaband FAQs
Ans - Boyinaband is an English musician, songwriter, rapper, and lastly, a famous British YouTube legend known best for his song "Don't Stay in School".
Ans - Read the news on Boyinaband. What Reddit users commented on the accusation of Boyinaband. Trending news of Boyinaband. Read the full story.
Ans - The official YouTube channel of Boyinaband can be visited at https://www.youtube.com/c/boyinaband.
Ans - The famous solo song of Boyinaband - Don't Stay in School was released in the year 2015 and since that the individual became a YouTube Legend.
Ans - The net worth of Boyinaband is estimated to be around 95,000 dollars (USD).
Thanks for reading this article. Please share your opinions on this blog. Boyinaband News
Visit this website to read more entertaining news, celebrity biographies, and much more:- choosedbest