Mamman Khan, a Congress MLA, was arrested in the Nuh violence case, and Section 144 was enforced in the district. Mamman Khan will appear before a local district court in Nuh today, with the police seeking his custody for questioning. Congress MLA Mamman Khan was taken into custody by Haryana Police early Friday, a day after the state government informed the Punjab and Haryana High Court that it named him as an accused in an FIR in connection with the July 31 Nuh violence.
Who is Mamman Khan?
Mamman Khan Wikipedia: - Engineer Mamman Khan is another name for Mamman Khan. Mamman Khan is an Indian politician who represents the Firozpur Jhirka assembly constituency in the 14th Haryana Legislative Assembly. He belongs to the Indian National Congress.
Read Also:- What Causes Childhood Obesity?
Khan, arrested by the Haryana Police SIT, will be produced before a local district court in Nuh later today. The police will seek his custody from the court for thorough interrogation. Tight police deployment was seen in Nuh on Friday and section 144 of CrPC was imposed in the entire district. RAF has been deployed in Nuh along with additional police officers from nearby districts. Internet access has also been disabled in the district.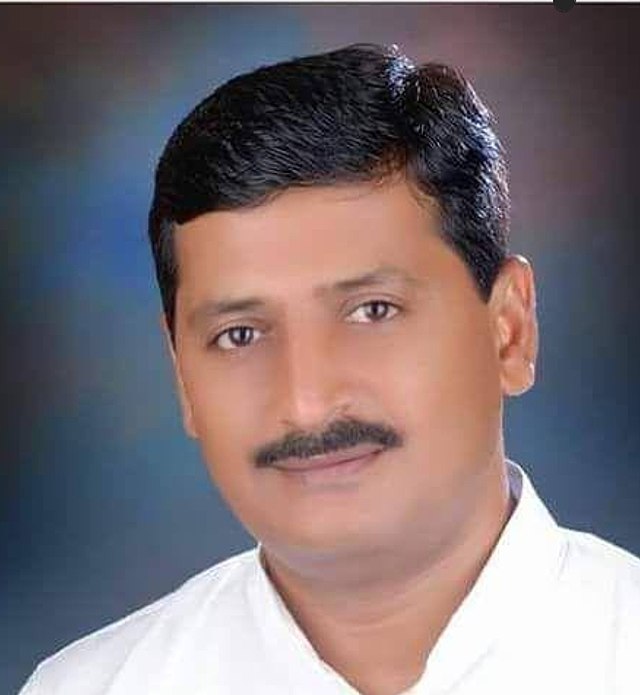 "FIR No. 149 dated August 1, 2023, registered at Police Station Nagina, District Nuh, Haryana under sections 148, 149, 153-A, 379-A, 436, 506 of the Indian Penal Code, 1860; 52 accused persons, of whom 42 have been arrested," Haryana informed the court on Thursday. On August 9, one Taufiq, who is also named in the FIR, was arrested and Taufiq was among the defendants in the case. Mamman Khan was named as one of them.
The state administration later said that after "proper investigation" the call information and tower status of Taufiq and Khan's mobile phones were examined. "...It was revealed that calls were exchanged on July 29 and 30, a day before the Nuh violence on July 31." As per the tower location, Mamman Khan was within 1.5 kilometers of the incident site on July 29 and 30, and hence the petition stating that he was not close to the incident site is not tenable,'' the government informed the court.
Read Also:- Rio Kapadia Wikipedia
It also said that the statements of Khan's security officers, Constable Jai Prakash and Constable Pradeep, were recorded under Section 161 of the Code of Criminal Procedure and they "confirmed the fact regarding Mamman being within a radius of 1.5 km of Khan." " The incident site on 29th and 30th July.
Furthermore, on July 30, Mamman Khan said on WhatsApp and Facebook 'No one needs to be afraid as the petitioner fought for them in the Assembly and will fight for them in Mewat also.' It also claimed that Abdullah Khan is an accused who is yet to be caught, and in one of his tweets, he said, "Engineer Mamman Khan MLA mission accomplished," the state informed the court.
Haryana's lawyer said Mamman Khan was called for questioning on August 25, and he responded on August 31, indicating that he was not well and requested a 10-day extension to join the investigation. Has been done However, he ultimately did not do so. "Since Mamman Khan did not participate in the investigation, the head of the Special Investigation Team named him as an accused in the present FIR dated September 4, 2023." Under the direct supervision of Nuh Superintendent of Police, SIT including DSP Satish Kumar, SHO Nagina, and SI Varinder investigated the present case.
It was determined that the Inspector General of Police, Southern Range, Rewari, would monitor the investigation and request weekly updates. It has been claimed that the investigation was conducted impartially and expeditiously and now there is peace in Nuh district."
Read Also:- Breaking News 3-year-old child
However, Khan's counsel told the court that "the fact that the petitioner has been named as an accused in the FIR has been conveyed to the petitioner today itself" and "the petitioner has the liberty to find appropriate measures to protect the liberty of should be given"
Thank you for spending time reading this content. Please share your opinions on this blog Mamman Khan Wikipedia. We also request you visit our Save Daughters About Us page to explore the reason behind choosing this name for our knowledge portal which you will find very interesting. Happy Reading!